In Memory of Moet
... where true success is measured by Supreme and Australian Champion titles awarded by the ANKC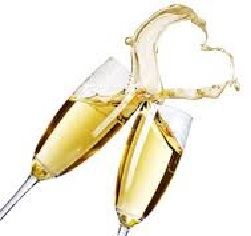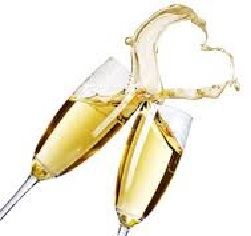 Ch Vonpeta Champagne AZ Class I
15 June 2005 - 20 December 2014
Full sister from a repeat mating to Gold Medal winner, Grand Champion Vonpeta Taykall by Storm A Z Class I. Moet lived in the shadow of her big sister, but she managed something that she could not do - produce! Her sire was our home bred boy, Vonpeta Questor (Iwan Lechtal x Vonpeta Eva) and her mother, the stunning Eisenland B Witched (Lesko Wildsteigerland x Eisenland Implicit). Bred in the purple!
Moet's tail did not stop... even up to the time to go.... it wagged. She mothered every puppy on the property. Would stand and feed them even though she was as dry as!
Her breed surveyed progeny:
Australian Champion Vonpeta Gigsore Peace AZ Class II, Multi Excellent (PC)
Australian & New Zealand Champion Vonpeta Nuffin Less AZ Class I, Multi Excellent in Australia and New Zealand (Lester)
Vonpeta Our Evas Image AZ Class I, Multi Excellent (Immy)
Vonpeta Ourbillidakid AZ Class II, Excellent (Billi)
Australian Champion Vonpeta Ugottabekidding AZ Class I (The Kid)
Her grand progeny include:
Vonpeta Rock ya Sox Off AZ (Sox)
Natchez Evas Revenge AZ (Reva)
Vonpeta Xmissustoo (Annie)
Vonpeta Zipperteedooda (Zippy)
Vonpeta Zoom in on this (Zoomer)
And next year... there will be more Grand Children to remember you through
She has produced many faithful family pets. If she had made it to January she would have met her first Australian bred Great Grandchildren, which I am sure she would have been willing to feed them too.
Rest in Peace Mo Mo, and remember, no bickering with your sister - remember she did save your life once before xxx