Visit our Facebook page: www.facebook.com/Vonpeta​

PUPPIES
Please click here for latest information regarding availablity of puppies
PUPPY ENQUIRIES
*Ch Vonpeta Grace N Beauty AZ will be mated toward the end of the year which will be a Long Stock Coat litter. Keep your eye on this page for updates. Stock coat matings will be annouced as soon as possible.

MORE EXCITING NEWS
*Supreme Champion Vonpeta Faze Im Goin Thru AZ (Faze) presented the kennel with 7 beautfiful babies on Sunday 28 June sire *Ypsilon Di Casa Caputi a ED The waiting list for these puppies has exceeded expectations and therefore, at this stage, no further addtions to the expression of interest list will be taken.

EXCITING NEWS
*Supreme Champion Vonpeta Faze Im Goin Thru AZ (Faze)
has been confirmed in whelp to the stunning *Ypsilon Di Casa Caputi a ED and is due around 28 June. Click on the link above for more information.
KID'S COLUMN!
Woof... Vonpeta Ugottabekidding here (aka Kid)! It has been supremely tough over the last few months for us doggies.... we have not been able to socialise at cafes, shopping centres or go for walks where their are lots of people. It is still going to be hard over the next few months. Now that restrictions for our humans are being eased it is time to nag them to get out your lead and get you out and about. This is really important for puppies to venture out into the big wide world and see new things. Even us old dogs like to go out too .... so get your feet moving and please have some fun with us!
Supreme love.... Kid!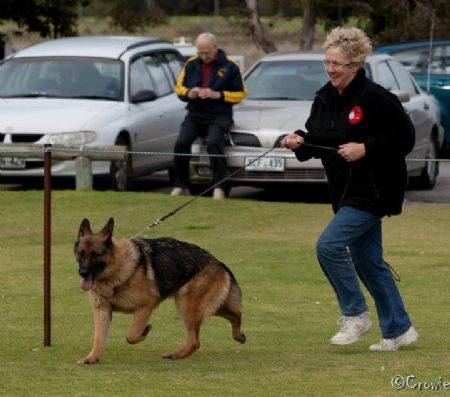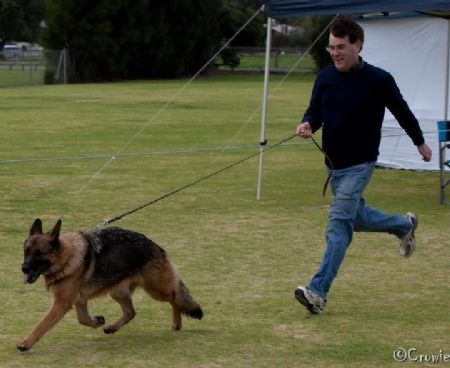 Dogs SA Membership Number: 5000007110
Members of the GSDC of SA and Dogs SA. Vonpeta Kennels feed only ADVANCE and are proud ADVANCE Ambassadors.
179071 Visitors